Served In New Zealand's Top Restaurants
Our new Authentic Greek Yoghurt puts the fine into fine dining. That's why Head Chefs from three of New Zealand's top restaurants each adopted it to create a truly world-class desert. You'll find their creations on the menu strictly for a limited time from June 25 – August 5. But If you're struggling to get a reservation, you'll find it in a supermarket and a Farmers' Market near you. View our full list of Farmers' markets where you can buy our Greek yoghurt from.
View our full list
---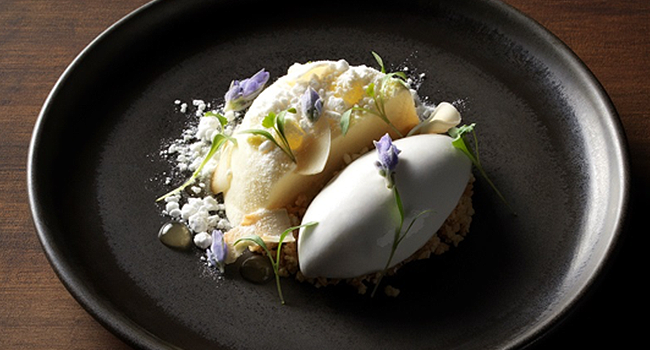 OSTRO
Puhoi Valley Authentic Greek Yoghurt delice, almond sablè, citrus gel and coconut ice-cream.
With a luxurious mousse-like texture, Chef Daniel Na's Authentic Greek Yoghurt delice delivers the perfect balance of sweetness and sourness. If that wasn't enough, the coconut ice-cream, citrus gel and almond sablè combine to give the dish a refreshing, yet nutty, flavour.
Make Reservation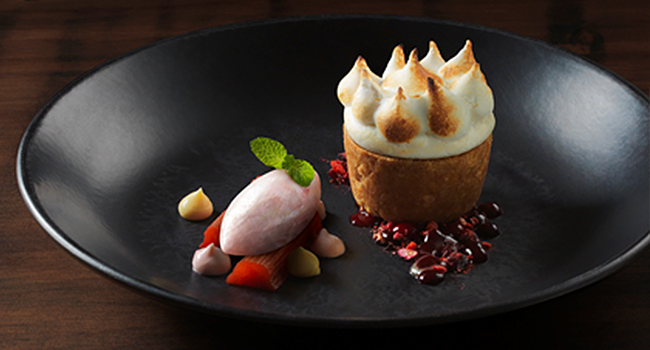 BOULCOTT STREET BISTRO
Lemon meringue pie with Puhoi Valley Authentic Greek Yoghurt Ice-cream and raspberry crumb.
Chef Rex Morgan's modern interpretation of a Kiwi classic sees a homemade digestive biscuit tart shell filled with our natural yoghurt & lemon curd cheesecake topped with a blow torched meringue – sitting on freeze dried forest berries on a raspberry and boysenberry coulis. And to finish? There's a Puhoi Valley Authentic Greek Yoghurt rhubarb & strawberry ice cream, perched upon Champagne-poached rhubarb.
Make Reservation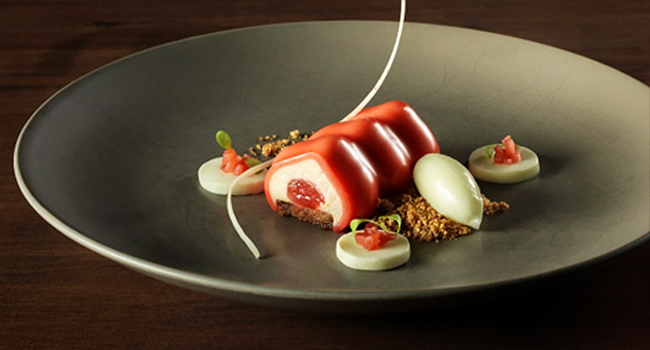 CHILLINGWORTH ROAD
Rhubarb and strawberry compote yoghurt mousse, with caramelised white chocolate and ginger crumb and a yoghurt & ginger sorbet.
For the rhubarb lovers, Chef Darren Wright's strawberry and rhubarb compote yoghurt mousse with rhubarb jelly and gingerbread is sure to hit the spot. Served with a natural Greek yoghurt panna cotta, poached rhubarb and caramelised white chocolate crumb and finished with a piquant yoghurt and ginger sorbet.
Make Reservation
---
Our Yoghurts